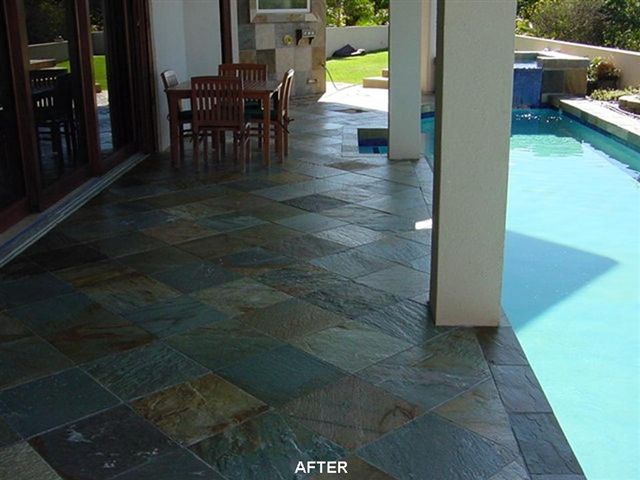 This blog article has been updated with new information as of September 23, 2014. 
Perpetually wet surfaces such as showers, locker rooms, pool decks, and restrooms are serious safety concerns. There are a lot of non-slip and non-skid products out there, but most of those products will change the color of your surface. Our Anti-Skid coating is clear and won't change the color of your surface.
The treatment can be applied to concrete, hard tile, and quarry tile floors. Depending on your maintenance practices and foot traffic, you can expect the treatment to last three to five years.