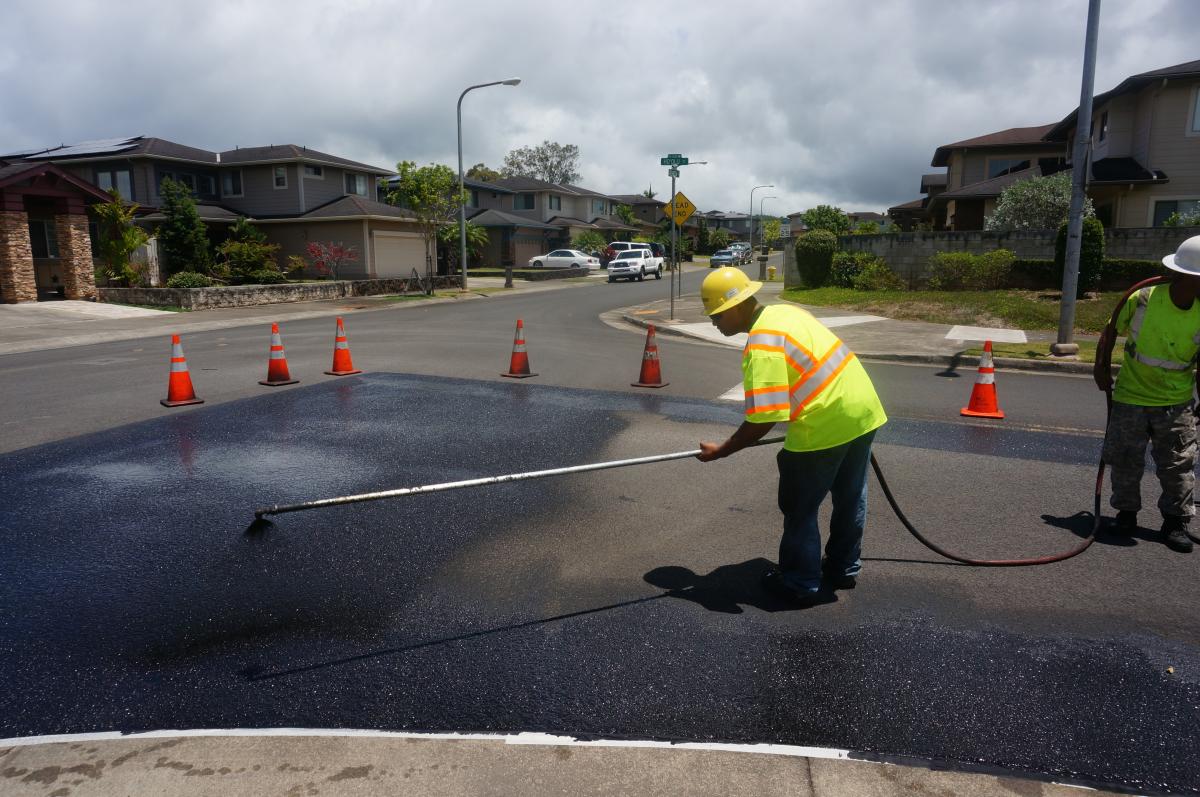 This post is a version of the article "How To Protect Your Asphalt Pavement From Water Damage" which will be featured in the December 2014/January 2015 issue of Building Management Hawaii.
Water is one of the main causes of asphalt pavement degradation and can lead to cracks, potholes, and base course failures. The longer water is allowed to pond on top of your pavement or seep into the pavement itself, the worse your problem will become.
The good news is that there are ways to prevent water damage to your asphalt. The following tasks are pillars of pavement maintenance.