Anti-Graffiti
Make Graffiti Removal Easy: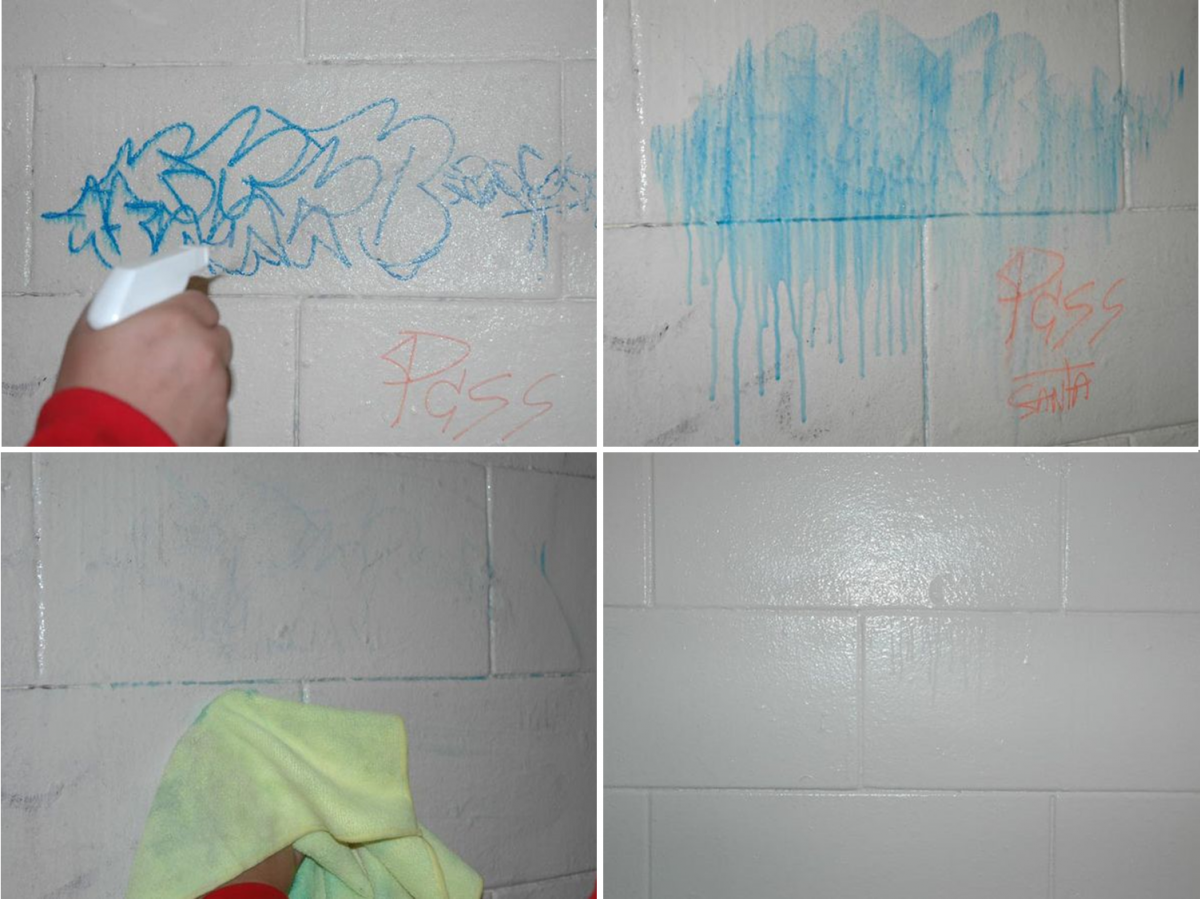 MicroGuard® AD00 is a high-performance surface treatment that allows you to wipe away graffiti using alcohol and paint thinner. This anti-graffiti treatment provides protection against the attachment of:
paint
crayon
inks
magic markers
MicroGuard® AD00 can be applied to: 
painted metal
benches
bathrooms
interior and exterior walls
elevators
stainless steel
non-ferrous metal
painted or bare masonry
concrete
After the installation of MicroGuard, you can easily remove graffiti from your surface.
Watch our demo:
We coated a retaining wall along Kamehameha Highway in Waipo, Hawaii, with MicroGuard. We then tagged the wall and let the graffiti sit for two days. Upon return, we demonstrated how easy it is to remove the graffiti:
Longevity
The treatment is resistant to chemical attack and exhibits outstanding resistance to solvents, acid and alkali exposure. The unique formulation of MicroGuard® AD00 will not break down from UV exposure, as compared to other competitive coatings. 
MicroGuard® products for anti-graffiti protective clear treatment include:
COATING- MicroGuard® AD00 for anti-graffiti treatment
CLEANER- Most commercially available graffiti removers.