Location
G P Maintenance Solutions offices are located at:
91-079 Malakole St
Kapolei, HI 96707
Operational Hours: 7:00 AM – 3:30 PM
*By appointment only as warehouse may be closed without notice
PH: (808) 682-6081
FAX: (808) 682-7610
*Air conditioning units will be accepted only at the location above.
Physical location is in Kapolei. Mailing address is the same as our parent company.
PO Box 4319
Honolulu, HI 96812
Corporate office location is
660 Mapunapuna Street
Honolulu, HI 96819
Contracts are handled at:
660 Mapunapuna St.,
Honolulu, HI 96819
Directions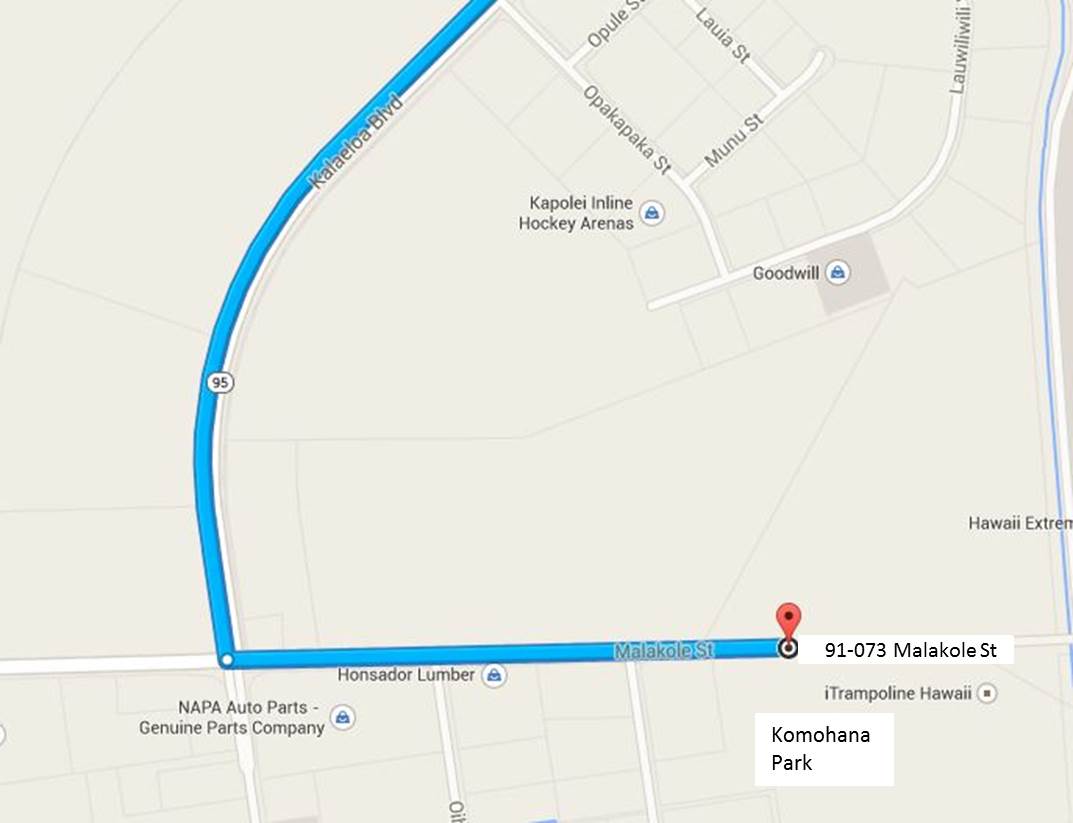 From H-1 W, take exit 1 toward Industrial Park/Barbers Point/Harbor.
While driving down Kalaeloa Blvd (HI-95 W), turn left at the stop light onto Malakole St. Continue on Malakole St. and turn right into Komohana Park. GPMS offices are located to the immediate right of the parking lot. Pull into our yard and you may park in one of our parking stalls.
If you end up at iTrampoline Hawaii, you've gone too far. Please turn around.